The participants can choose from two different excursions.
a) Visiting the ancient Cham's towers named "Banh It" and the Quang Trung Museum.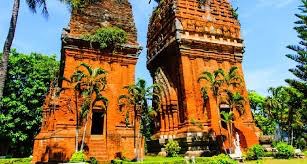 Binh Dinh was once the site of the state of Vijaya, one of the four states of the Cham kingdom. Vijaya was the capital of the Champa kingdom for several centuries until the kingdom demise in 1471.
Scattering of tiered brick and stone towers are relics of this Cham period, and even having been partially destroyed throughout the time, they often surprise the viewers with their beauty.
Binh Dinh is also the land where Nguyen Hue, known as Quang Trung emperor, the national hero of Vietnam, was born and grown. He significantly contributed to the country's unification after 100 years of division and its independence against foreign invasions during the eighteenth century. Nguyen Hue is considered one of the greatest military strategists of all time. The Quang Trung museum in Quy Nhon is built on the Quang Trung emperor's old house.
b) Excursion to KY CO Beach.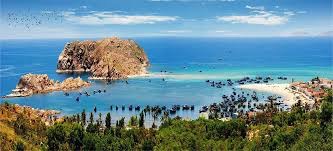 As a beautiful uninhabited island, Hon Seo Island in Binh Dinh Province is an ideal destination for exploring the sea and islands.